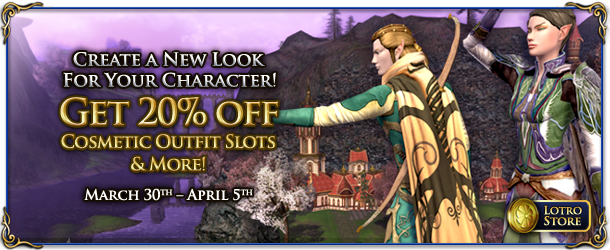 This week's sale is all about cosmetics again! It's been quite a while since anything cosmetic was on sale but this week seems to make up for that!

Outfit Slots 20% off, from 495 for 396

Cosmetics & Dyes 20% off, Coupon Code CDC324, 20 per account
If you still need a cosmetic item or more, I recommend using the 30% discount code on top of these. The 30% one is still valid until March 30.
I don't recommend buying dyes from the Store. They are relatively expensive. It's cheaper and better for the ingame economy to buy them off the Auction House, or make them yourself if you have a scholar.